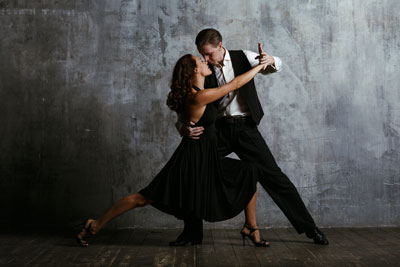 From ballet to ballroom, samba to salsa, different types of dancing often can result in various injuries. Did you know that certain dance movements can cause additional stresses on the spine and affect the spinal curvatures in the spine?
During Chiropractor Dr Estelle Oertel's many years of dancing, she has noted the effects these can have on a dancer's posture and joint health. The feet, ankles, knees, hips, shoulders, elbows and wrists all can be affected.
Common Injuries Dancers Experience
Sprains to the feet, ankles and knees
Losing balance and falling
Shoulder, elbow and wrist injuries due to performing lifts
How We Address Injuries
During the initial consultation process, Estelle learns in detail from the patient the particulars surrounding the injury. "I find out which parts of the spine and extremities are involved and determine if any additional testing would be required," she said.
Such testing includes X-rays. Then, Estelle can recommend an individualised adjustment program. The programs are uniquely tailored to the dancer's spine and nervous system. She provides chiropractic support the dancer can require to be able to perform their dance moves with ease.
Helping Dancers Perform at Their Best
While chiropractic doesn't treat anything, it helps to maintain the relationship between the spine and the nervous system, supporting spinal biomechanics and can provide help with maintaining good posture.
Estelle also can recommend natural products to support dancers' overall wellbeing.
If you're a dancer who has sustained an injury Estelle wants to help you get back to the dance floor. Give Rhapsody's Chiropractic and Wellness a ring today!