5-Star Chiropractic Care in Sunnyhills
Tailored Chiropractic Care as Unique as You
Whether you want to pursue your favourite sport, pain-free, or be able to keep up with your grandkids, chiropractic care could help you enjoy greater mobility and a higher quality of life. From helping kids with a sports injury to older seniors and all ages in between, Estelle loves caring for the community.
My mission is to serve the Sunnyhills and Half Moon Bay, East Auckland community with an open heart and patient-centered approach to care."
Improve your quality of life, naturally! With a gentle touch, we want to help you take your health to the next level.
Get started with our $60 New Patient Special – Call 09 217 3693 or book an appointment online now!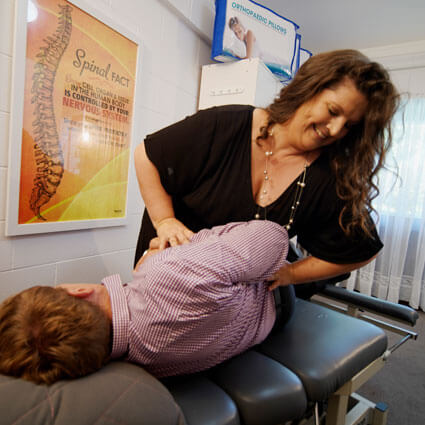 Feel Your Best You At Rhapsody's Chiropractic and Wellness
Dr Estelle understands that every patient is unique. We'll tailor your care to your health goals, ensuring that your plan works for you. Common conditions chiropractic care can help:
Back Pain
Hip Pain
Neck Pain
Shoulder Pain
Headaches & Migraines
Postural Issues
Sciatica
Plantar Fasciitis
Disc Problems
Degenerative Joint Issues
Arthritis
Part From Pain and Enjoy Life Again!
Call 09 217 3693 to claim our $60 New Patient Special.
Types of Practice Members We See
Estelle has considerable experience caring for people across the spectrum. While she has had great success getting many people out of pain, Estelle is passionate about assisting those who are seeking to achieve wellness.
Here are some of the practice members we see:
Adults
Babies
Children
Pregnant women
Seniors
Athletes
Wellness
Dancers
Call 09 217 3693 or book online now!
Book Your Appointment Today!
Let us help you get healthy, so you can start enjoying life again. We'd love to speak with you; contact Rhapsody's Chiropractic and Wellness to make an appointment now.
BOOK ONLINE
Expert Sunnyhills Chiropractor