Extremity Adjusting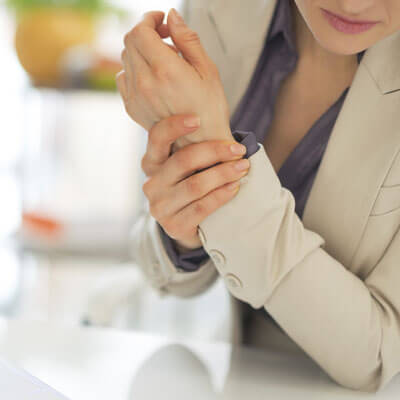 The team at Rhapsody's Chiropractic and Wellness is extremely thorough when it comes to your care. It's our aim to leave no stone unturned, ensuring that all your needs are met. Our techniques cover an array of varying methods so that we always have something that's right for you. This includes extremity adjusting, which is designed to address all extremities in the body.
Your extremities include
Ankles
Elbows
Feet
Fingers
Hands
Hips
Knees
Shoulders
Toes
Wrists
Your thorough assessment is completed at your initial visit to Rhapsody's Chiropractic and Wellness. During this comprehensive evaluation, Chiropractor Dr Estelle Oertel will uncover your full-body needs, including taking a look at all your extremities.
Our Advanced Adjusting Equipment
Along with our full-size drop table, we provide a smaller form of drop table named an X-Drop that can be used to adjust extremities such as feet and ankles. They are great for getting into tricker angles such as shoulder, hips and ribs, allowing a gentler adjustment than what may be achieved with the bigger table at the time.
Care for Athletes
If you are an active person or athlete at any level, you know how susceptible to injury you are. One moment you're enjoying a jog, and the next, you're on the ground. You may have hurt your foot, ankle, knee, hip, back or neck.
Other times, there might be a collision on the rugby field that leaves you with serious concerns about your spinal health. Know that at Rhapsody's Chiropractic and Wellness, we have the experience to assess your sports-related injury and make recommendations on how you can proceed to recover.
Ready to Schedule?
Contact Rhapsody's Chiropractic and Wellness today!

Extremity Adjusting Chiropractor Sunnyhills, Half Moon Bay, East Auckland, Mount Wellington, East Tamaki AUK | 09 217 3693