Other Supportive Devices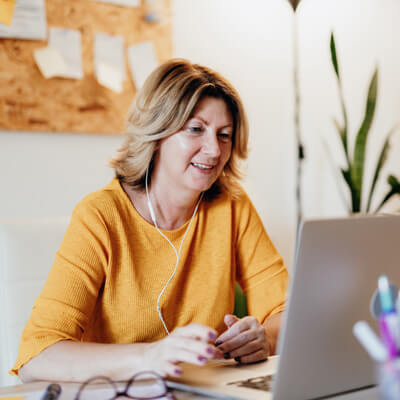 More and more people these days are working from home. We are often asked by clients what postural supportive devices are available to use while working from home, which doesn't require a whole new workstation set-up.
Below, we'll discuss a few supported ergonomic devices that were designed following the best practices in engineering to keep people productive, efficient, and pain-free while working from home.
Ergonomic Equipment for Home Office: 5 Support Devices
Back Rest
A great back rest can save you hundreds of dollars as opposed to buying an expensive office chair. It is a perfect addition to your dining room chair at home, or your home office chair that needs a lumbar support boost. You can easily adjust the height of the back rest to find the most comfortable position for you while working. It has four springs that help it conform to your body and react to the slightest adjustments you make while you sit at your desk.
Rocking Footrest
If your job requires you to sit for an extended period of time and you haven't made the jump to using a standing desk, incorporating a rocking footrest under your desk could be the solution you're looking for. It usually offers a wide range of motion, allowing you to gently elevate your feet and rock in a swaying motion. It may contribute to increased energy and production levels during the day.
Cool-Gel Seat Cushion
Cool-Gel Seat Cushions are designed to provide maximum support and comfort while sitting and at the same time reducing pressure on the tailbone. It is also designed to promote good posture, and it is great for office use, driving and travelling. It also supports recovery from herniated discs and other tailbone injuries. It can be a great addition to any office if you are experiencing discomfort while at the office due to an injury.
Ergonomic Footrest
An ergonomic footrest enables the user to place their feet firmly on the ground if they are unable to otherwise. The ideal way to sit is to keep your knees a little higher than the hips through to 90 degrees. This way there is no undue stress on the hip joints.
Ergonomic Memory Foam Seat Cushion
The Ergonomic Memory Foam Seat Cushion is great for raising you up to a higher position, improving circulation, and providing excellent support for your lower back and hips. This product uses premium high-density foam that has been proven to maintain its thickness and keep its shape intact. In short, it's ready to be used and abused by people working from home.
Looking for other ways to make sure your work-from-home setup is keeping you healthy? We're here for you. Ask us at your next appointment.

Other Supportive Devices Rhapsody's Chiropractic and Wellness | 09 217 3693