Pregnancy Care Sunnyhills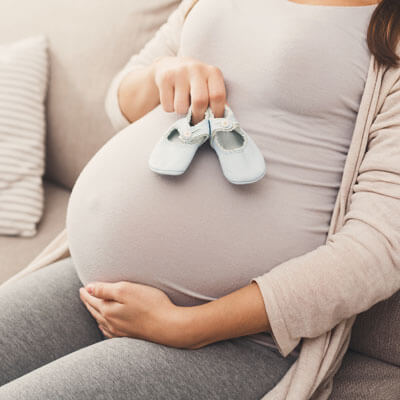 Pregnancy and birth are some of the most exciting times in life. They can come with many challenges, however, as your growing baby places new pressure on your body. The birth process, too, can be traumatic for you and your baby.
There are many factors that may increase stress to both mom and baby such as non-optimal birthing positions, use of instruments and pulling on baby's neck, shoulder and arms to ensure quick and safe delivery.
Natural Pain Relief
Pain in the back, hips, knees and neck are common during pregnancy. A lot of mums-to-be report that they would prefer not to take medication for pain relief while pregnant. Through chiropractic care, Dr Oertel can provide a drug-free pain relief option to help mums-to-be enjoy a comfortable pregnancy.
The Value of Chiropractic During Pregnancy
During pregnancy, women go through many hormonal and physical changes in preparation for creating an optimal environment for their growing baby. An expanding abdomen, pelvic changes and postural adaptations can all create a misalignment of the joints in the spine or pelvis.
Chiropractic care can establish pelvic balance and alignment so that the baby has enough room to grow and develop.
Frequently Asked Questions
Is chiropractic safe for pregnant patients?
It is considered to be safe throughout pregnancy. Dr Estelle Oertel (Chiropractor) is trained to work with pregnant women. Rest assured that she uses gentle techniques to adjust her pregnant patients.
Do you take X-rays?

No, X-rays are not recommended for pregnant patients.
How often should I get adjusted?

Our chiropractor can determine how often you should come in based on your stage of pregnancy, lifestyle and symptoms you're experiencing. Estelle can develop a customised care plan for you.
How far along in my pregnancy should I seek chiropractic care?

The sooner you prepare your body for pregnancy, the better. If possible, we encourage you to come in even before you plan to become pregnant. Rest assured that chiropractic care may benefit even those women who begin as late as 39 weeks along.
Do you offer a special table to accommodate a woman's growing abdomen?

Our practice features an adjustable table that provides comfort for a pregnant woman's changing body. Estelle uses gentle techniques that won't put pressure on the abdomen.
Should I come in for care after I give birth?

We recommend that patients bring their newborns in as soon as they're ready to check for any spinal and musculoskeletal stresses following the birth process. Chiropractic care for mum post pregnancy is focused on supporting all three areas of the spine while biomechanics return to a pre-pregnancy state, and your body is adapting to changes in posture with breastfeeding and holding baby for a few hours per day.
Book an Appointment
Contact Rhapsody's Chiropractic and Wellness today to schedule an appointment for pregnancy care Sunnyhills!

Pregnancy Chiropractor Sunnyhills, Half Moon Bay, East Auckland, Mount Wellington, East Tamaki AUK | 09 217 3693