Tammy Ockerse (EFT Practitioner)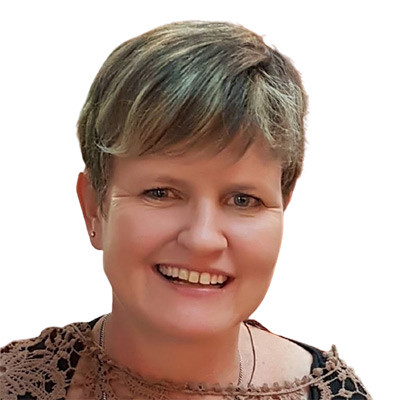 At 21, Tammy underwent major brain surgery that left her disabled. After the surgery, she experienced anxiety and depression for many years before discovering EFT (Emotional Freedom Technique) otherwise known as tapping to help manage and resolve those conditions. "EFT is a great tool I have used to heal my own negative belief patterns and manage my depression and anxiety that have resulted from my past hurts, self-beliefs and traumas"
My passion is to hear and support and help you hold the hope, while we navigate through your anxieties and sufferings to a new place of confidence, self-love and happiness.
Education & Certification
Tammy is an EFT Practitioner internationally certified under the professional body of EFT International of which she is a member. Before becoming an EFT practitioner, Tammy had a background in occupational therapy and mental health. In addition to her bachelor's in OT from Auckland University, she holds a post-grad certificate in mental health and addictions.
How Does EFT Work?
"EFT is a powerful technique using components of cognitive therapy, somatic stimulation and exposure therapy that has been shown to reduce anxiety and emotional intensity while restoring the body's energy balance.
Often referred to as psychological acupressure, without needles, EFT is a painless technique that you can apply to yourself to support you through simple or complex issues. Research shows that EFT has been successful in alleviating issues like depression, anxiety, insomnia, as well as severe PTSD, physical pain, cravings and phobias.
Tammy manages all sessions online so that you can relax in the comfort of your own home.
Setting Goals & Achieving Dreams
Although Tammy became disabled and had some paralysis on her left side after her brain surgery, she managed to empower herself to set the goals and achieve the dreams and life she wanted.
Married with three adult children, she says, "From my birth land Zimbabwe, we have worked against adversity in South Africa to eventually arrive in our adopted home of New Zealand. It's ok to dream, life is full of possibilities."
She wants to encourage others, to ignite their passion and achieve their goals—to have the life they too deserve and want.
In Her Spare Time
When she's not at the practice, Tammy enjoys taking her Jack Russell Terrier for walks. She loves spending time in nature, hiking in the forests or walking on beaches. She is also a passionate reader, and loves wine and socialising!
Book an Appointment
Contact us today to schedule an appointment with Tammy!

Meet Tammy Ockerse (EFT Practitioner) | 09 217 3693