Upper Cervical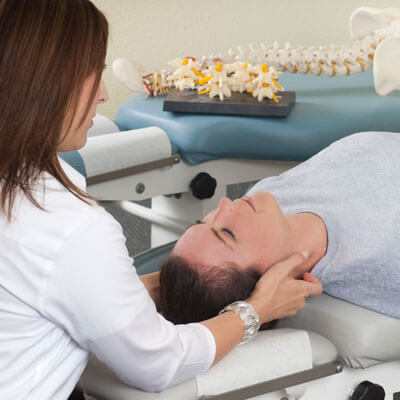 At Rhapsody's Chiropractic and Wellness, our team is dedicated to providing natural care through chiropractic. We're passionate about assisting the people in our community to reach higher levels of wellbeing. It's our goal to support whatever you'd like to achieve in seeking chiropractic care.
You'll discover that we use a broad variety of different adjusting techniques to suit your individual needs. If you have issues with the upper area of your neck, you may require what is called upper cervical care. Chiropractor Dr Estelle Oertel is well-versed in providing this type of care.
Who Needs Upper Cervical Care?
If you suffer from chronic headaches, neck pain or stiffness in the neck, you may be a great candidate for upper cervical care. These conditions are especially common in athletes, dancers, acrobats and other people who perform activities with a high risk of hitting their head.
If we determine that you have a misalignment in the upper area of your neck, Estelle will discuss an upper cervical adjustment with you. This technique is also called a toggle recoil adjustment. It is based on using our drop table again and performing a high velocity adjustment to the upper cervical spine.
The technique offers its own analysis system, so rest assured that Dr Estelle will assess with every visit what level requires an adjustment.
Learn More Today
Do you have questions? Contact Rhapsody's Chiropractic and Wellness today!

Upper Cervical Chiropractor Sunnyhills, Half Moon Bay, East Auckland, Mount Wellington, East Tamaki AUK | 09 217 3693